With latest technology, this adapter is specially designed with built-in protection to protect your computer against unexpected power surge damages. Besides, it also features stable voltage and noise reduction.Overall, this power adapter is of high efficiency and reliability
⚡️ New laptop charger
Most laptops can be used without any issues for approximately 5 to 8 years. However, the average life cycle of their chargers is between 1 and 3 years, depending on the intensity of operation. Among the most frequent reasons for charger replacement are cable loss and disruption.
This Acer PA-1131-08 adapter Replaces:
Power: 135W
Outlet: 3-prong
Connecter size: 5.5*2.5MM
Liteon PA-1131-08, Acer AP.13503.001, AP.13503.002, HP/Compaq 308745-001
HP/Compaq 309241-001, HP/Compaq 310925-001, HP/Compaq 316688-001
HP/Compaq 317188-001, HP/Compaq 316687-002, HP/Compaq 344895-001
HP/Compaq 346958-001, HP/Compaq 350221-001, HP/Compaq PA-1131-08H
HP/Compaq 345312-001, HP/Compaq 346958-001, HP/Compaq 361072-001
HP/Compaq 361072-061, HP/Compaq DR912A#ABA, HP/Compaq DR910A
This PA-1131-08 adapter Fits The Following Acer Models:
Acer Travelmate 2000, Acer Travelmate 2100, Acer Travelmate 2200
Acer Travelmate 2500, Acer Travelmate 2600, Acer Travelmate 2700
Acer Travelmate 4050, Acer Aspire 1360, Acer Aspire 1510
Acer Aspire 1520, Acer Aspire 1620, Acer Aspire 1660
Acer Aspire 1670, Compaq Presario R3000 series
HP Pavilion zd7000 Series, HP Pavilion zv5000 Series
HP Pavilion zv5100 Series, HP Pavilion zv5200 Series
HP Pavilion zv5300 Series, HP Pavilion zv5400 Series
HP Pavilion zx5000 Series, HP Pavilion zx5100 Series
HP Pavilion zx5200 Series, HP Pavilion zx5300 Series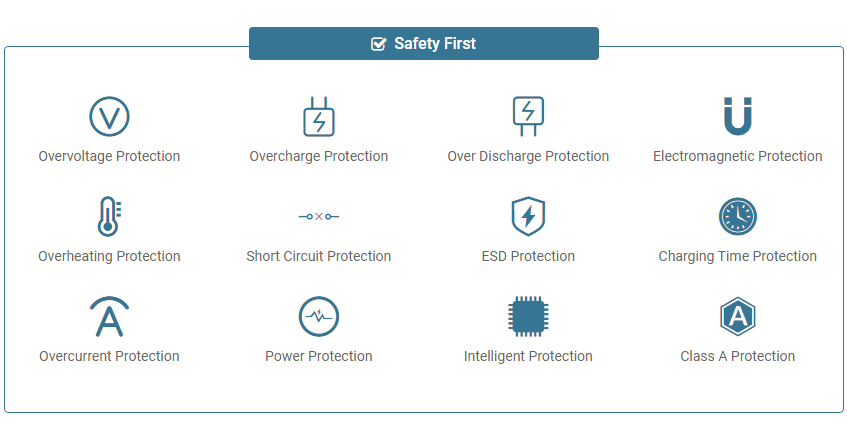 Maintenance and instructions for the Acer PA-1131-08 adapter:
1. Wiring is exposed. If the cable is worn in any way, this may result in some internal cable exposure. If the cable is severely worn and the cable is exposed, the adapter should be stopped.
The cable is broken. A cable break may occur in the flexible connector near the adapter module or connector. These flexible joints are used to bend the cable when the adapter module is wound, but may become brittle over time, causing breakage. If the cable hits the edge of an object such as a table or stool, it may also break.
2. The stitches are bent or broken. If the computer port is not properly inserted, the adapter pins may bend or break completely. Unplugging or inserting the cable at an angle may cause the center pin of the adapter to bend. If this happens frequently, the pins may break and the adapter will stop working.
3. The cable is loose. If your cable is loose, try unplugging the cable and reconnecting it to make sure it is in place. If the cable is still loose, check for broken or broken pins or connectors or cables. If the cable is damaged and it is loose, you must replace the adapter or cable.
4. The cable is worn. Cable wear is most likely to occur at either end of the cable connecting the adapter module to the connector that connects to the computer. This may be due to the number of times the cable wraps around the adapter module or the cable is subjected to any unnecessary stress.
Tags:Acer PA-1131-08 Adapter,Acer PA-1131-08 Charger,Acer PA-1131-08 Laptop Adapter,replacement adapter for Acer PA-1131-08,Acer Travelmate 2000 2100 2200 series.
Shipping & Handling
Free Shipping on All Products
All orders placed for Standard Shipping on all stock items will be shipped within 1 - 2 business days.
Estimated Delivery Time:7 - 15 Business Days
It is very easy for you to check the status of your order and locate the package during transit, as an email with a tracking number will be sent to your email address after your order has been shipped out. Tracking number will be emailed to buyer once your ordered item is shipped out.
Attention: Priority mail will be used for all PO Box shipping addresses ,But All APO's and military addresses do not apply here. Please use standard shipping for these. Thank you.
Payment Methods

Tips for how to choose the right charger/adapter for your laptop:
Please make sure the DC Output& Connector Size are matching your original Adapter before you buy.
Output Voltage and polarity must match with your old adapter.
Output Current is not as critical as output voltage, you could select either same or higher output current adapter.
Press Ctrl+F and type your model to see whether it's in the list. If the previous three notes are the same as your adapter, you can be sure our adapter is compatible, even if your model is not listed. You can check with the Output Voltage and Output Current on the label of your original charger or the bottom/back of your laptop. As to the polarity (connector size) you can measure it or compare with ours.