+Our batteries are 100% WITH CE-/FCC-/RoHS-Certified for safety
+We only uses high quality materials and grade A battery cells to ensure true capacity and more recharge cycles.
+Thorough, comprehensive testing – each battery cell is tested for correct capacity and to ensure all safety requirements are met - all before installation.
This Acer ZU12029-13020 battery Replaces:
AP13J3K
AP13J4K
KT.00304.001
KT.00303.001
KT.00303.011
ZU12029-13020
This ZU12029-13020 battery Fits The Following Acer Models:
Acer Chromebook C720P Series: C720P, C720P-2666, C720P-2834, C720P-2664, C720P-2625, C720P-2485, C720P-2657, C720P-2600, C720P-2661, C720P-2677, C720P-2848, C720P-2457
Acer Chromebook C720P Series: C720, C720-2800, C720-2848, C720-2653, C720-2844, C720-2802, C720-2103, C720-2420, C720-2832, C720-2827, C720-2697, C720-3404, C720-3605, C720-3871, C720-3445, C720-2482, C720-29552G01aii
Acer ChromeBook 11 C740 Series: C740-C3P1, C740-C4PE, C740-C5U9, C740-C32M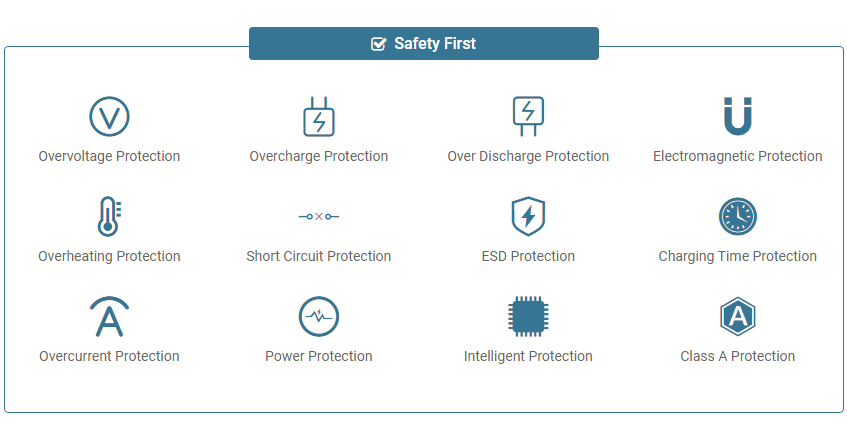 FAQs
Q: How to charge the Acer ZU12029-13020 battery properly?
A: You should charge the replacement battery for Acer ZU12029-13020 before the battery exhaustively discharged, otherwise it will shorten its life. It is feasible to charge the laptop battery before the power is less than 20%. Meanwhile, the battery should be charged in a dry place, and please pay attention to high temperature, which is the biggest threat to battery life.
Q: How to deal with the replacement battery for Acer ZU12029-13020 when you won't use for a long time?
A: If you let your Acer ZU12029-13020 battery lay idle for a long time, please charge the laptop battery or discharge to about 40%, and then put it in a dry and cool place to save. Indoor temperature is best maintained at 15 to 25 degrees Celsius because the temperature is easy to accelerate the battery aging either too high or too low. You'd better fully charge and discharge the battery at least once a month. Finally please save it in accordance with the above method.
Q: How to replace your Acer ZU12029-13020 Battery?
1.Turn off your Acer ZU12029-13020 laptop and disconnect the AC adapter.
2.Release the latch or other attachment devices that hold your battery in place.
3.Slide the old battery out of its compartment or storage bay
4.Take the replacement battery for Acer ZU12029-13020 laptop out of the box.
5.Slide it into the notch or bay.
6.Close the safety latch to lock it into place.
7.Reconnect the AC adapter and give the new battery for your Acer ZU12029-13020 notebook a full charge.
Tags:Acer ZU12029-13020,Acer ZU12029-13020 battery,Acer ZU12029-13020 Laptop Battery,Acer ZU12029-13020 Batteries,replacement battery for Acer ZU12029-13020,Acer Chromebook C720 C720P C740.
Shipping & Handling
Free Shipping on All Products
All orders placed for Standard Shipping on all stock items will be shipped within 1 - 2 business days.
Estimated Delivery Time:7 - 15 Business Days
It is very easy for you to check the status of your order and locate the package during transit, as an email with a tracking number will be sent to your email address after your order has been shipped out. Tracking number will be emailed to buyer once your ordered item is shipped out.
Attention: Priority mail will be used for all PO Box shipping addresses ,But All APO's and military addresses do not apply here. Please use standard shipping for these. Thank you.
Payment Methods

How can I find my battery's part number?
1.Make sure the laptop is unplugged and turned off, and that the battery has cooled.
2.Flip the laptop upside down. Push the battery latch to the left "unlock" position. While holding the latch in this position, slide the battery out of the computer.
3.Look for the serial number that is printed on the label on the back of the battery. The serial number will be a combination of some letters and numbers that more conspicuous.
4.For you convenience, please refer to the pictures below to see an example for a A32-K93 part number: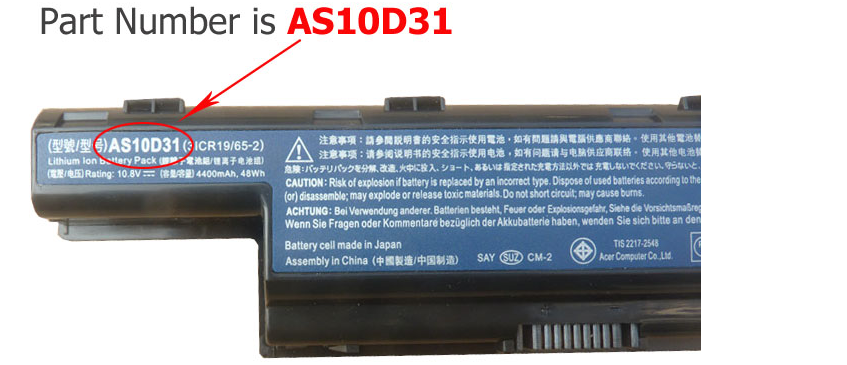 How to Find the Model of My Laptop Computer?
1.Open the laptop and check the area near the keyboard first. Manufacturers commonly print the computer model (such as Aspire 4736G for a Acer computer) on or near the keyboard.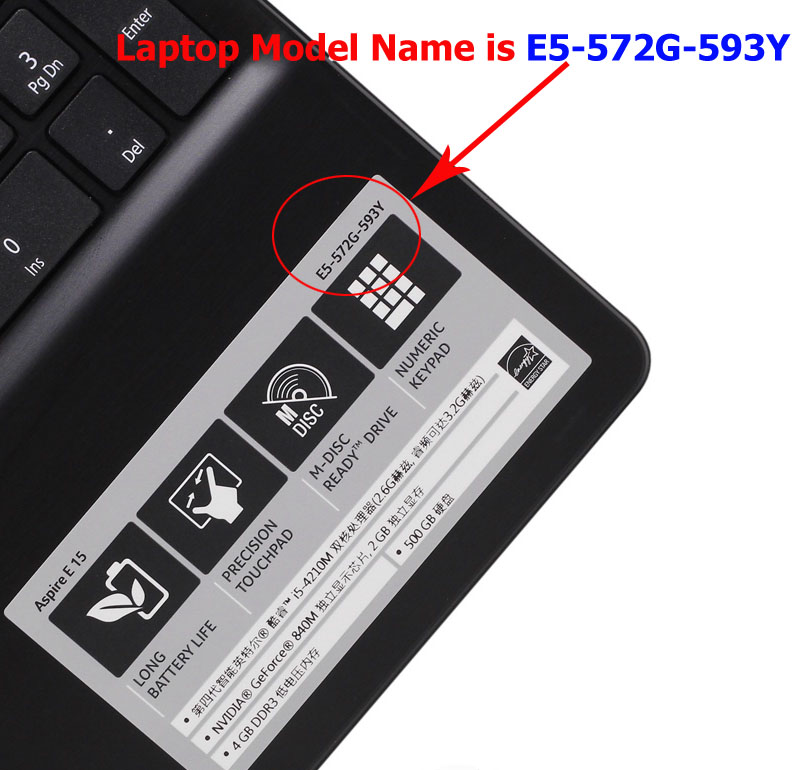 Please note : High capacity batteries with the bigger size shape, and them will extend out about 1 inch from the bottom / side of the laptop.