+Our batteries are 100% WITH CE-/FCC-/RoHS-Certified for safety
+We only uses high quality materials and grade A battery cells to ensure true capacity and more recharge cycles.
+Thorough, comprehensive testing – each battery cell is tested for correct capacity and to ensure all safety requirements are met - all before installation.
This DeWalt DE9095 battery Replaces:
DC9096
DE9039
DE9095
DE9096
DE9098
DW9096
DW9095
DW9098
DE9503
This DE9095 battery Fits The Following DeWalt Models:
DC020, DC212, DC212B, DC212KA, DC212KB, DC212KZ, DC212N, DC213KB, DC330, DC330K, DC330KA, DC330KB, DC330N, DC380KA, DC380KB, DC380N, DC385, DC385B, DC385K, DC390, DC390B, DC390K, DC390KA, DC390KB, DC390N, DC410, DC410KA, DC410KB, DC410N, DC411B, DC411KA, DC411KL, DC490B, DC490KA, DC495B, DC495KA, DC515B, DC515K, DC515N, DC520KA, DC527 (Flash light), DC527(Flash light), DC527(Flash lights), DC530KA, DC545K, DC546K, DC550, DC550B, DC550KA, DC608B, DC608K, DC616K, DC618, DC618K, DC618KA, DC628K, DC668KA, DC720KA, DC721KA, DC721KB, DC725KA, DC725KB, DC729KA, DC759, DC759KA, DC759KB, DC820B, DC820KA, DC820KB, DC821KA, DC823B, DC823KA, DC825B, DC825KA, DC825KB, DC920KA, DC925, DC925KA, DC925KB, DC925VA, DC926KA, DC926VA, DC987, DC987KA, DC987KB, DC988, DC988KA, DC988KB, DC988VA, DC989KA, DC989VA, DC998KB

DeWalt DCD Series
DCD690KL, DCD760B, DCD775B, DCD920B2, DCD925, DCD925B2, DCD940KX, DCD950B, DCD950KX, DCD950VX, DCD959KX, DCD959VX, DCD970KL, DCD980L2, DCD985B, DCD985L2

DeWalt DCG411KL

DeWalt DCF Series
DCF059KL, DCF826KL

DeWalt DCS Series
DCS331B, DCS331L1, DCS331L2, DCS331N

DeWalt DE Series
DE9039, DE9095, DE9096, DE9098

DeWalt DW Series
DW056, DW056K, DW056K-2, DW056KS, DW056N, DW057K, DW057K-2, DW057N, DW059, DW059B, DW059K-2, DW908 (Flash Light), DW919(Flash Light), DW932, DW933, DW933K, DW934, DW934K-2, DW934K2, DW934K2H, DW936, DW936K, DW938, DW938K, DW959K-2, DW960, DW960B, DW960K, DW960K-2, DW987, DW987KQ, DW988, DW988KQ, DW989, DW995, DW997, DW997K-2, DW999, DW999K, DW999K-2, DW999K2, DW999K2H, DW999KQ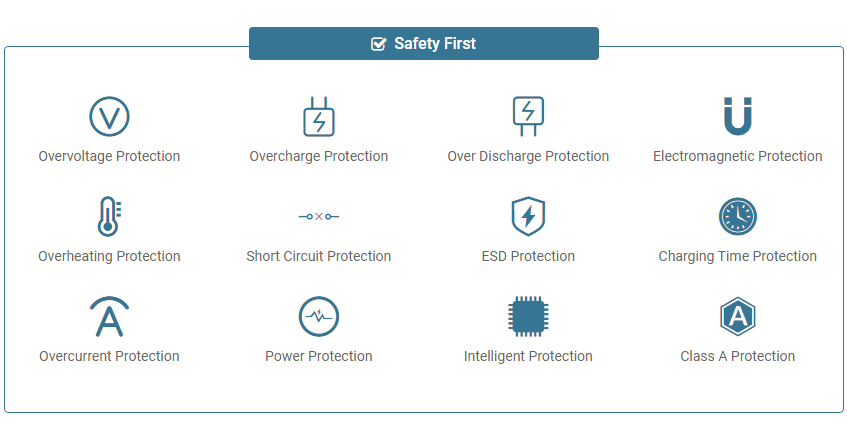 FAQs
Q: How to charge the DeWalt DE9095 battery properly?
A: You should charge the replacement battery for DeWalt DE9095 before the battery exhaustively discharged, otherwise it will shorten its life. It is feasible to charge the laptop battery before the power is less than 20%. Meanwhile, the battery should be charged in a dry place, and please pay attention to high temperature, which is the biggest threat to battery life.
Q: How to deal with the replacement battery for DeWalt DE9095 when you won't use for a long time?
A: If you let your DeWalt DE9095 battery lay idle for a long time, please charge the laptop battery or discharge to about 40%, and then put it in a dry and cool place to save. Indoor temperature is best maintained at 15 to 25 degrees Celsius because the temperature is easy to accelerate the battery aging either too high or too low. You'd better fully charge and discharge the battery at least once a month. Finally please save it in accordance with the above method.
Q: How to replace your DeWalt DE9095 Battery?
1.Turn off your DeWalt DE9095 laptop and disconnect the AC adapter.
2.Release the latch or other attachment devices that hold your battery in place.
3.Slide the old battery out of its compartment or storage bay
4.Take the replacement battery for DeWalt DE9095 laptop out of the box.
5.Slide it into the notch or bay.
6.Close the safety latch to lock it into place.
7.Reconnect the AC adapter and give the new battery for your DeWalt DE9095 notebook a full charge.
Tags:DeWalt DE9095,DeWalt DE9095 battery,DeWalt DE9095 Power Tool Battery,DeWalt DE9095 Batteries,replacement battery for DeWalt DE9095,DEWALT DC9096 DE9095 DE9503 DW9098.